Arabian Horse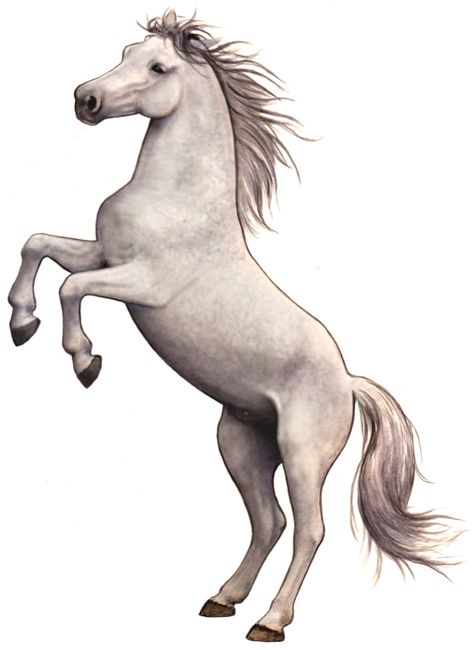 Arabians are one of the oldest horse breeds in the world. There is archaeological evidence of horses that resemble modern Arabians dating back 4,500 years. Throughout history, Arabian horses from the Middle East spread around the world by both war and trade, used to improve other breeds by adding speed, refinement, endurance, and good bone. Today, Arabian bloodlines are found in almost every modern breed of riding horse. appeared in rock paintings and inscriptions in the Arabian Peninsula as far back as 2,500 B.C
The first horses on the American mainland since the end of the Ice Age arrived with the Spanish Conquistadors. Hernán Cortés brought 16 horses of Andalusian, Barb, and Arabian ancestry with him to Mexico in 1519. Others followed, such as Francisco Vásquez de Coronado, who brought 250 horses of similar breeding to America in 1540. More horses followed with each new arrival of Conquistadors or settlers. Many horses escaped, becoming the foundation stock of the American Mustang.
Between 1683 and 1730 a revolution in horse breeding occurred when three Arabian stallions were imported to England. America was built by utilizing horsepower and colonists were quick to realize the value of Arabian bloodstock. Nathan Harrison of Virginia imported the first Arabian stallion in 1725. This horse reportedly sired 300 foals from grade mares. The first breeder of consequence, however, was A. Keene Richard. He journeyed into the desert in 1853 and 1856, subsequently importing several stallions and two mares. However, his breeding program was ruptured by the Civil War and nothing survived.
Image copyright Feenixx Publishing.
All right reserved. May not be used without prior written consent.