Gelderland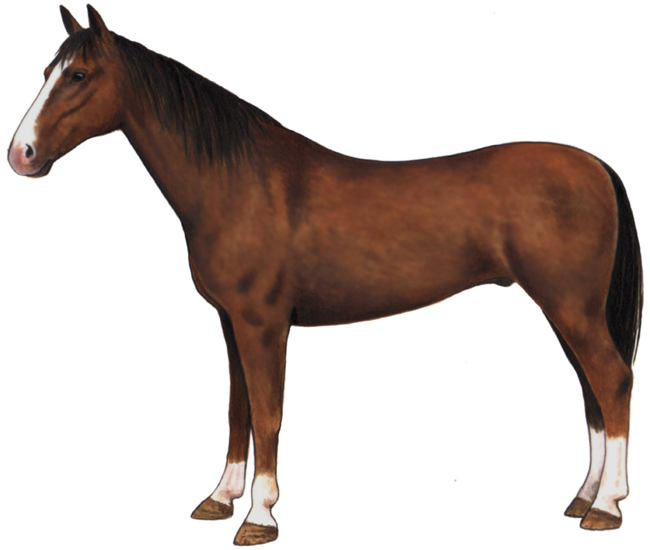 The Gelderland, also known as the Gelderlander, is a warm blood horse which originated in the sandy, mid-eastern province of the same name in the Netherlands. They trace their ancestry to native mares of the Gelderland province who where crossed with Andalusian, Neapolitan, Norman, Norfolk Roadster and Holstein stallions. In the nineteenth century East Friesian, Oldenburg, Hackney and Thoroughbred blood was introduced. Gelderlanders were originally bred as utility horses, to work the land as well as provide transportation. Today, the Gelderland is an elegant carriage horse and also possesses talent as a show jumper. Its action is flowing and the breed has an effective high-stepping trot.
The Gelderland breed has been absorbed into the Dutch Warm blood breed since the late 1960s and has not been officially bred since that time except for a few breeders who still maintain this old breed. Gelderland horses have made a major contribution to the quality and style of the Dutch Warm blood and Dutch Tuigpaard, a showy carriage horse.
Image copyright Feenixx Publishing.
All right reserved. May not be used without prior written consent.