Barb / Spanish Barb Horse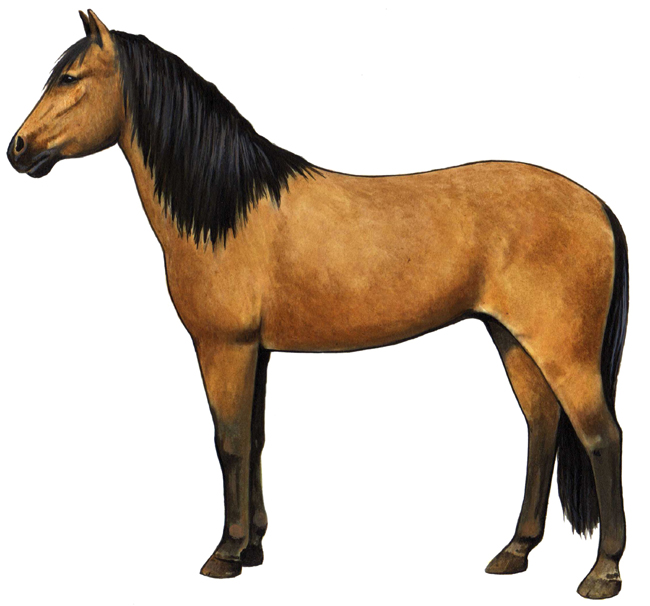 Developed on the Barbary Coast of North Africa over 1,200 years ago, the Barb is a light riding horse. Used on the deserts, it had great hardiness and stamina. Some were imported into Spain where they were crossbred to create the Spanish Barb.
The Spanish Barb has a legacy bequeathed out of the Spanish discovery, exploration and colonization of the New World. Arriving by ship to confront foreign environs, the Spanish Barb horse adapted, endured and survived the epoch of exploration, conquest and colonization, and continued through the age of settlement of the American West. The Spanish Barb was one of America's greatest resources and without the presence of these horses, history would read quite differently. Once the New World was firmly established, the Spanish Barb forged ahead to other tasks. Whether war horse, mission horse or ranch horse, the Spanish Barb fulfilled his destiny with extraordinary success, facilitating the power of movement critical to founding a new nation. This nation was dependent on the Spanish Barb "work" horse, instead of the imported "sport" horse until the time of the Industrial Revolution when a mechanized society became the order of the day.
The Spanish Barb horse has an ancient origin. He is the result of crossing the African Barb, or Berber horse with the resident horse of the Iberian Peninsula after the Moors invaded Spain in 711 AD. The precursors of the Barb/Iberian horse are attributed to having descended from Equus stenonius, one of the six original types of wild horses known to man. The Barb/Iberian horse was developed by those cultures who depended on their horses in every day life. It is these cultures which have always produced the world's best horses.
Image copyright Feenixx Publishing.
All right reserved. May not be used without prior written consent.