Morgan Horse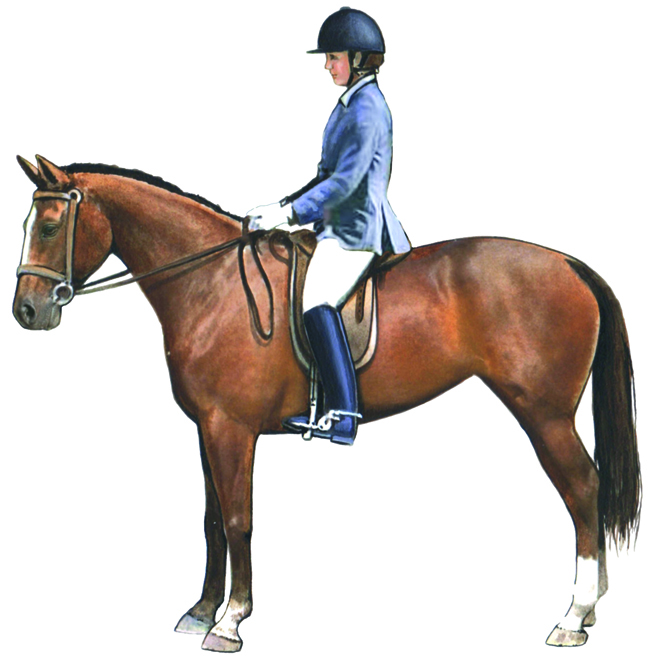 The Morgan breed originated in West Springfield, Massachusetts, in 1789, with the birth of a bay colt named Figure. At one year of age, Figure was given to a Randolph, Vermont, schoolmaster named Justin Morgan in partial payment of a debt. Figure was a stylish bay horse of many talents. He became widely known for his ability to pull stumps and logs while clearing the land of new settlers. In addition, he won races and pulling contests, was a favored parade mount at militia training, and was used as a saddle and driving horse. His strength, endurance, and easy-keeping qualities served him well on the Vermont frontier. Among horsemen he became widely respected for his prepotency (the ability to pass his own looks and qualities on to succeeding generations).
Figure was said to be sired by True Briton, a horse widely respected for his excellence and known for siring quality horses. He was said to have been "of the best English blood." Whether it was Thoroughbred blood, blood of another breed (such as the Welsh Cob), or a combination of types remains open to debate. Figure's dam was a mare bred and owned by Justin Morgan (having been sired by a stallion he stood at stud in 1793) and is described as being of the "Wildair breed."
As was the custom of the day, Figure became known as the Justin Morgan horse. After the death of Justin Morgan, Figure passed into other hands and spent the balance of his life in Vermont and the Connecticut River Valley of western New Hampshire. He died in 1821 at 32 years of age after sustaining a kick injury from another horse. He left a legacy of sons and daughters who were used by farmers to develop a type of horse well suited to the hilly topography of northern New England.
Image copyright Feenixx Publishing.
All right reserved. May not be used without prior written consent.