Standardbred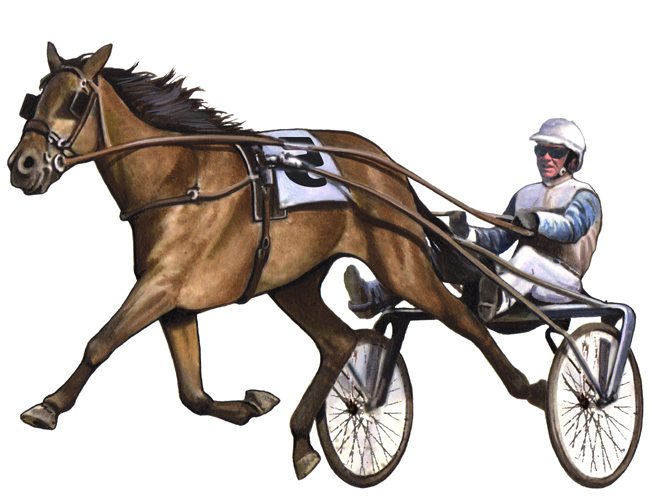 The origins of the Standardbred trace back to Messenger, an English Thoroughbred foaled in 1780, and later exported to the United States. Messenger was the great-grandsire of Hambletonian 10, to whom every Standardbred can trace its heritage. Thus, Standardbreds are a relatively new breed, dating back just over 200 years. The name "Standardbred" originated because the early trotters (pacers would not come into favor until much later) were required to reach a certain standard for the mile distance in order to be registered as part of the new breed. The mile is still the standard distance covered in nearly every harness race. The first Standardbred races were contested along roads, with men challenging their friends to see who had the swifter steed. Often the streets of major cities were cleared and races conducted. That's why so many American cities have a Race Street. Over the years, sportsmen came to recite the names of certain champions with awe: Flora Temple, the "Bob-Tailed Nag" of Stephen Foster's Camptown Races; Goldsmith Maid, who won 350 heats in her storied career; world champions Maud S. and Nancy Hanks. They were all trotters but pacers soon began to gain acceptance with the sport's first two-minute mile, recorded in 1897 by the pacer Star Pointer. The horse who popularized pacing was Dan Patch, one of the fastest (1:55 for the mile) and most popular Standardbreds ever.
Image copyright Feenixx Publishing.
All right reserved. May not be used without prior written consent.